5th March 2018
Building new relationships in Assam
Posted in Our Growers, Assam.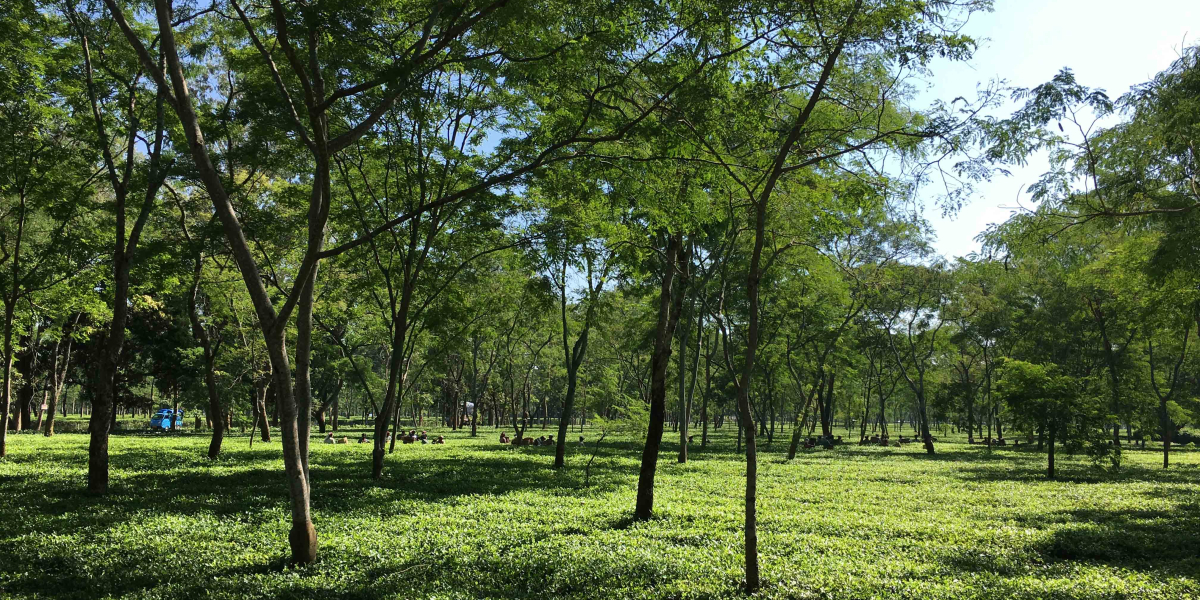 Tea is one of the most important sectors driving the economy in Assam. The tea from this region of Northeast India is known for its body, brightness and malty flavour.
However, the large communities that are involved in tea in Assam face a number of deep-rooted challenges. Tea estate owners are required by law to provide housing, healthcare, education and other benefits alongside their daily wage for working in the tea fields.
But the quality of these benefits can vary between estates and even within individual communities. As families have grown over generations, the burden of non-working populations has increased and the ability of the industry to maintain high standards of living conditions for all has become a significant challenge.
Communities around the world deal with anti-social behaviour on a daily basis and tea estates are no different. Alcoholism, absenteeism, poor hygiene, gender inequality and child marriage can all be found if you look hard enough and yet the capacity for civil society to address these issues is often absent or ineffective.
(Above: Our Community Development Forum Trainers)
To tackle the root cause of some of these issues and to give communities a voice, we're championing a project with the Ethical Tea Partnership (ETP) and key Assam producers to set up Community Development Forums (CDFs) on four estates.

Historically there's been a hierarchical divide between estate management, workers and the wider estate populations. People have had little say in how estates are run, how housing construction and repairs have been prioritised, what standard of living conditions are provided or how anti-social behaviours can be addressed. CDFs are a kind of committee that bring together management and the tea communities to work together for the first time to resolve the issues that impact everyone.
Our Head of Sustainability, Simon Hotchkin, says: "It's about creating a more collaborative approach to estate management, empowering people to make decisions and take responsibility for issues that were previously at the sole discretion of management."
There are about 40 people in each CDF who represent their estate (which can be communities of up to 10,000 people). Members are democratically elected and include workers, management, estate residents, workers unions and community groups. Everyone involved receives training to help the forums work together successfully – this will be the first time that many managers have engaged in proper dialogue with community members to understand the crux of some of the issues on the estates.

(Above: Ladies at Rungagora factory in Assam)
Working together, the CDFs draw up an Estate Development Plan that prioritises the problems and works out what needs to be done about them. Resources and individual responsibilities are identified and a project management approach is applied. Working like this empowers the estate populations so they can have a real say in how their estates are run and generates internal peer pressure for much needed behaviour change – something that estate management could never achieve as effectively on their own.
These are early days; the project is less than a year old and the CDFs are very much still in their forming stages. But so far, the response on the estates has been fantastic. Simon recently travelled to the area.
"I was blown away by the positivity of the estate managers and the commitment of the estate populations," he said. "We knew that the fixed hierarchy and ways of working in the industry would make this a tough challenge but everyone has taken the changes on board whole-heartedly.
"They all see that it makes sense – if estate populations are empowered then they can identify and help to implement changes that have dogged management for years, plus they become a more engaged workforce, leading to lower rates of absenteeism and higher productivity."
Getting the wider community on board has been done with creativity and confidence – from throwing bike rallies to spread the word, to street plays and dance sessions.
"I was incredibly struck by a group of young women who were talking about the changes they wanted to make through the CDFs," said Simon. "The passion they had for their estate and their commitment to making a difference was wonderful to see."
Shortlists of issues have now been drawn up by the CDFs and they include housing repairs, access to water, access to latrines and improving financial literacy levels. The CDFs will now officially register themselves as Societies so that they can start to access government funding and work on the most pressing changes.
The hope is that this way of working can be used as a model for the other estates we buy from in Assam – it's a simple premise, but done properly it can create positive change in a more efficient and integrated way than we could ever have imagined.