Our ethics
We've always believed in trading responsibly – so we aim to make sure our impact on the world is a positive one. You can explore many of our projects here
We work extremely hard to build long-lasting relationships with the people who grow our tea. We pay sustainable prices and a premium for quality, we regularly visit the farms and co-operatives we buy from and we invest in their communities and their environment to help ensure both are thriving and resilient. In short, we strongly believe in ethical trading. As a company, we've set out exactly what we mean by that in a series of formal commitments, which state that we will:
Ensure our supply chain meets International Labour Standards and the environmental, working and social standards of third party certification.
Establish enduring relationships with suppliers who share our values of trading fairly and maintaining the highest standards of quality.
Be a fair partner and improve the lives and communities of those who trade with us.
Work in partnership with others to support the long-term sustainability of our supply chain.
Maintain ethical conduct and integrity in our business relationships.
Our core standards
We're founder members of the Ethical Tea Partnership – with them we've been able to partner with our suppliers and other tea companies to champion and support initiatives responding to the major social and environmental challenges facing the tea industry. Yorkshire Tea is Rainforest Alliance Certified. Products with the Rainforest Alliance Certified™ seal are grown and harvested on farms and forests that follow sustainable practices. To become certified, farms must meet criteria of the Rainforest Alliance Sustainable Agriculture Standard. The Standard encompasses all three pillars of sustainability — social, economic, and environmental.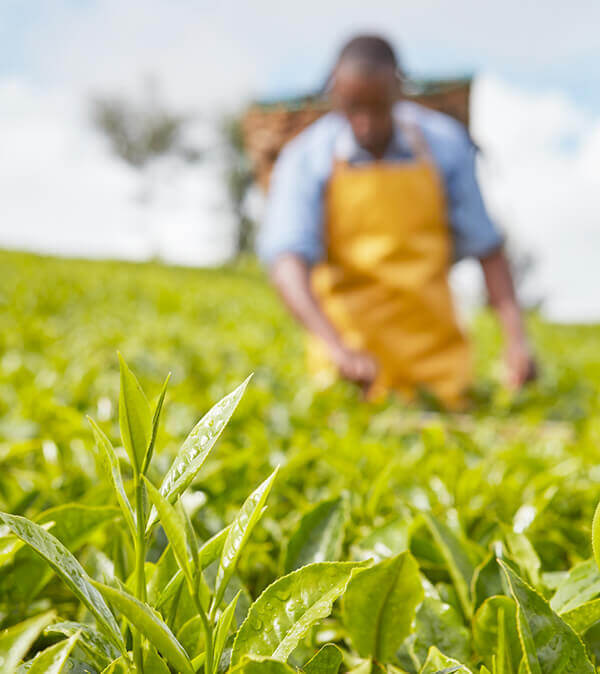 Employment is freely chosen.
Freedom of association and the right to collective bargaining are respected.
Working conditions are safe and hygienic.
Child labour shall not be used.
Living wages are paid.
Working hours are not excessive.
No discrimination is practised.
Regular employment is provided.
No harsh or inhumane treatment is allowed.
Long-lasting relationships and fair terms of trade
We're committed to long-term relationships with suppliers who share our values of trading fairly and maintaining the highest standards of quality. We commit to paying sustainable prices for quality products, and we aim to meet farmers' costs of production as a minimum. We always aim to develop a direct relationship with farmers to make sure that we have regular face-to-face contact and invest in sustainable business projects. Our commitment goes beyond the boundary of the farm, with investment in community development, and social and environmental projects – both in the UK and overseas.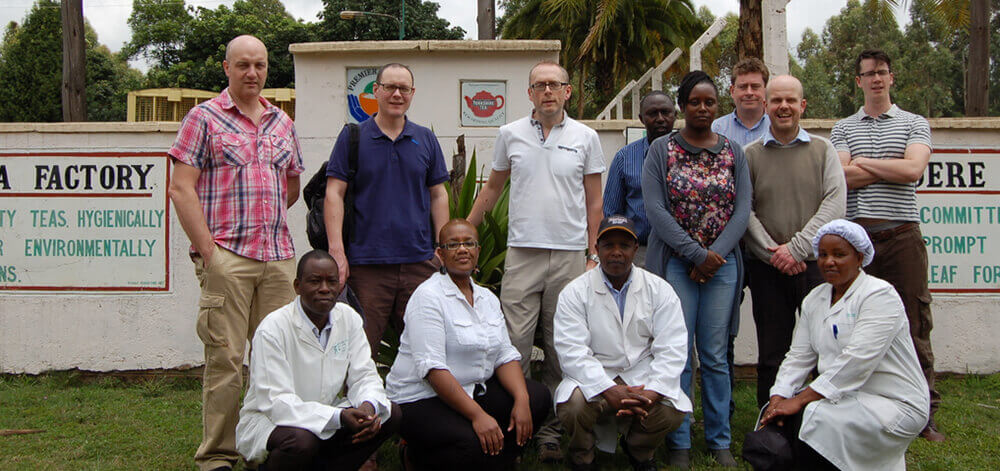 Supporting local causes
Our family business is committed to supporting our communities in the Yorkshire region too. We have a broad programme of community activities covering education, charitable giving and sustainability. Our Trees for Life campaign – which supports both people and planet – was launched in 1990 with a pledge to plant 1 million trees. Bettys Cooking with Schools initiative – our commitment to share our passion for good food and cooking as a life skill with the local community, particularly schools – was launched in 2001. And two years later the Cone Exchange, our community scrap store and recycling facility, was born.
Our people are essential to the success of our community work and we promote opportunities for people to be 'hands on' – whether that be planting trees in local woodland, sharing skills with young people via school visits, or nominating and supporting local good causes. Our Good Cause Awards see staff around the business raising money for Yorkshire charities and community projects, which is then match funded by the company – amounting to more than £1m over the years.